From the President & Chairman of IMS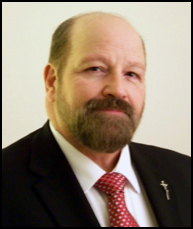 Please accept my sincere and best wishes for a Happy New Year!
At the end of each year we always like to look back to see where we have been and also look forward to see where we are going.  As I look at 2016, first I want to thank each of our customers and all of our IMS reps, not only for your continued confidence in IMS, but also for your hard work and cooperation as we partner with each of you for our mutual excellence and success.
Last year at IMS we focused a lot of attention in two areas.  We placed a great emphasis on building up our professional team while simultaneously completing the internal updates to our business system and other manufacturing processes.  All of this resulted from observations and desires discovered and driven, not only by the continuous improvements demanded by ISO-9001 and our other quests for excellence and full utilization of the ERP business system, but more importantly because of our sincere desire to constantly improve our Quality, Delivery, and Cost controls.
For 2017, IMS has decided to pursue the AS-9100 certification and this will drive us to a new level of excellence including its emphasis on Risk Management and uniform procedures and documentation.  For our customers it will mean that we will seek certification to the Aerospace Standard and in doing so it will enhance confidence in IMS and our products.
IMS continues to maintain our superior reputation in the industry and with each of you, our customers.  We have instituted surveys and customer satisfaction questionnaires and with rare exception, the results are outstanding.  In addition our Sales Department underwent some changes.  Some of the key efforts included promoting Barry Black to Sr. Manager of Sales and Marketing, bringing Dale Azuma on board as West Coast Regional Sales Manager.  We have placed a great emphasis on Customer Service and in 2017 we will bring Barbara McDonagh on board in the first quarter as our IMS Business Systems / Office Manager.  Her expertise coupled with her knowledge of IMS as our consultant since the 1990's will not only strengthen and improve our Customer Service, it will empower us to full utilization of the computerized ERP business system.
I believe we have the right team and the right focus to achieve our strategic goals for IMS growth together with your continued support.
I thank all of you, our Customers and Sales Representatives.
John