IMS partners with companies to develop innovative solutions using our unique passive electronic component design and production expertise.
admin
Job Title:   Microelectronic Component Processor Category: Production Department This Position is Entry Level First & Second Shift Full/Part Time: Full Time Pay Range: Hourly: $11.60 - [...]
admin
IMS will be showing at EDI CON in Santa Clara, CA on October 17-18, 2018. Come find us at booth 420 to learn more about [...]
admin
IMS will be showing at International Microwave Symposium (IMS2018) in Philadelphia, June 10-15, 2018. International Microwave Symposium is the flagship conference of the Microwave Theory [...]
Take a look at our catalog for detailed product information and ordering instructions.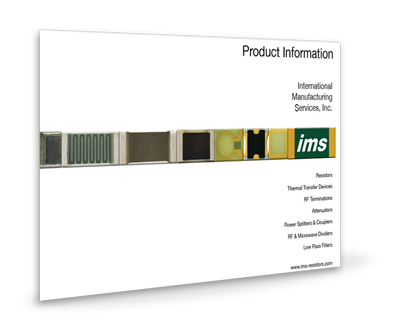 Request a Quote Today or Call Us About Our Custom Capabilities. (401) 683-9700